Come Grow Old Rusted Metal Sign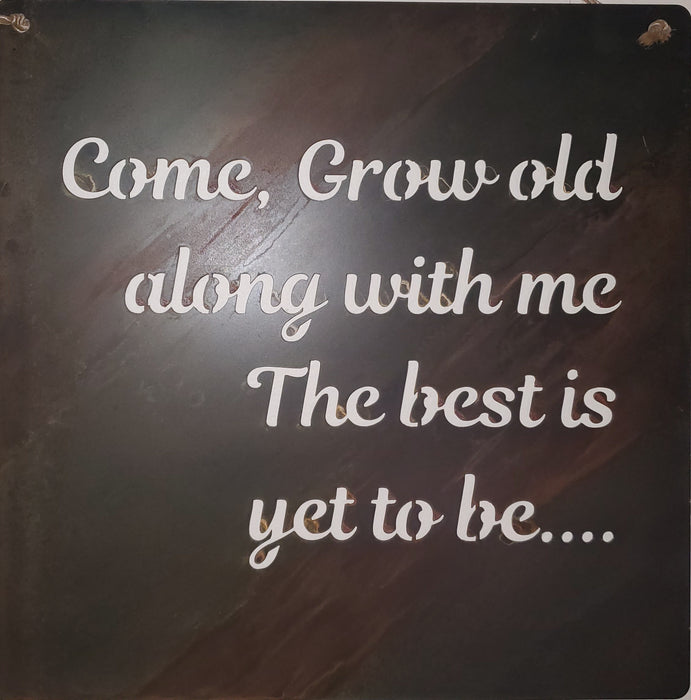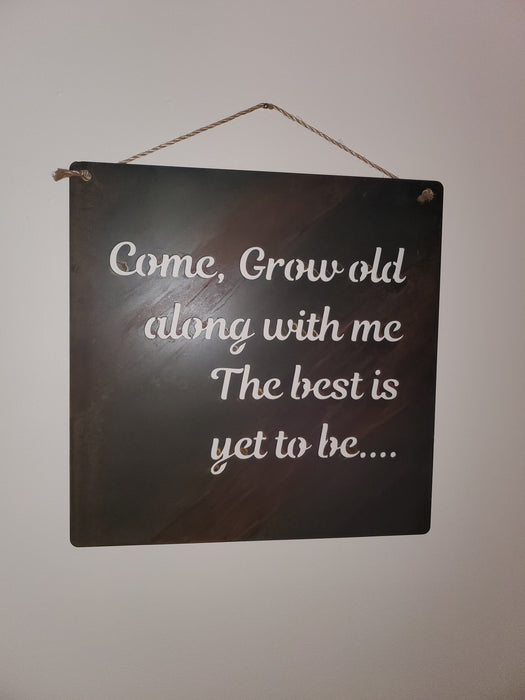 A simple saying that speaks volumes, this 19" x 16" sign is cut from heavy steel.  We can rust and seal it, or leave it natural.  The mounting holes are 1/2" in diameter and are perfect for the rope hanger or can be directly bolted to an interior or exterior wall.
* Note - Due to the unique nature of our rusting process, each piece of rusted metal is unique and may not look exactly like the pictured item.  Corrugated metal is reclaimed and may have holes or jagged edges.