Rusty Metal Bird - Sparrow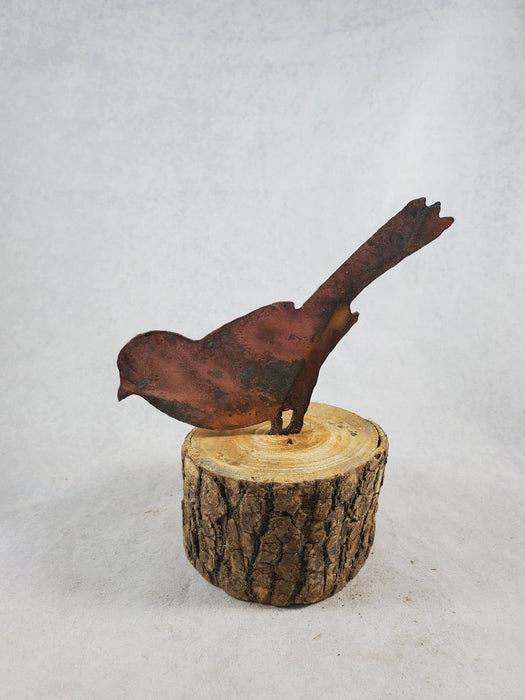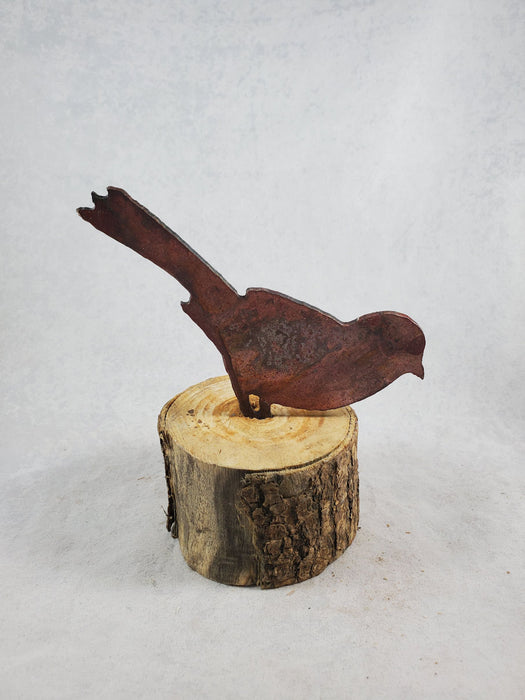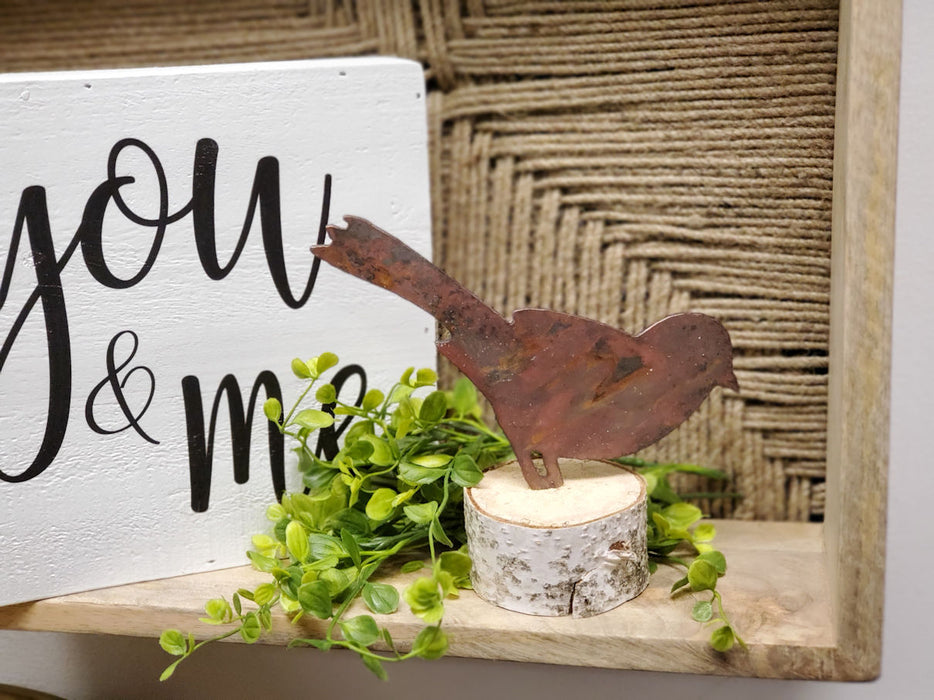 This cute little bird is standing lookout and ready for your mantle.  Each one is cut from 16ga steel and rusted before mounting on a tree branch cut.  Branch cuts are usually seasonal but if you'd like a specific type (birch, poplar or oak) please make note at check out.
* Note - Due to the unique nature of our rusting process, each piece of rusted metal is unique and may not look exactly like the pictured item.  Corrugated metal is reclaimed and may have holes or jagged edges.